We use cookies to improve your experience.
Lost or forgotten your password? Please enter your email ddress. You will receive mail with link to set new password.
Operating a business in the depths of war is no easy task.
Deposit and make your first trade for up to $3,000 in rewards Get Started Now!
War and crypto are the biggest stories coming out of Ukraine. Viktor Kochetov, CEO of crypto exchange Kyrrex tells us how he not only has kept his financial ecosystem afloat, but has grown it while immersed in war.
if (!window.AdButler){(function(){var s = document.createElement("script"); s.async = true; s.type = "text/javascript";s.src = 'https://servedbyadbutler.com/app.js'; var n = document.getElementsByTagName("script")[0]; n.parentNode.insertBefore(s, n);}());}

var AdButler = AdButler || {}; AdButler.ads = AdButler.ads || [];
var abkw = window.abkw || ";
var plc514000 = window.plc514000 || 0;
AdButler.ads.push(function(){
AdButler.enableLazyLoading();
});
AdButler.ads.push({handler: function(opt){ AdButler.register(177750, 514000, [300,600], 'placement_514000_'+opt.place, opt); }, opt: { place: plc514000++, keywords: abkw, domain: 'servedbyadbutler.com', click:'CLICK_MACRO_PLACEHOLDER' }});

The early morning of February 24, 2022, seemed like a parallel reality to many. As the Russian missiles hit Ukrainian cities and Russian troops started advancing on the territory of Ukraine, the majority of the world stood in shock and disbelief. Businesses based in Ukraine had to enact their emergency plans.
if (!window.AdButler){(function(){var s = document.createElement("script"); s.async = true; s.type = "text/javascript";s.src = 'https://servedbyadbutler.com/app.js'; var n = document.getElementsByTagName("script")[0]; n.parentNode.insertBefore(s, n);}());}


var AdButler = AdButler || {}; AdButler.ads = AdButler.ads || [];
var abkw = window.abkw || ";
var plc460554 = window.plc460554 || 0;
AdButler.ads.push(function(){
AdButler.enableLazyLoading();
});
AdButler.ads.push({handler: function(opt){ AdButler.register(177750, 460554, [300,250], 'placement_460554_'+opt.place, opt); }, opt: { place: plc460554++, keywords: abkw, domain: 'servedbyadbutler.com', click:'CLICK_MACRO_PLACEHOLDER' }});

Kyrrex is a digital bank and a regulated crypto-fiat ecosystem. Kyrrex's R&D team in Ukraine was amongst many crypto exchanges in Ukraine that had to adapt to the new reality. Maintaining work during the active invasion was a difficult task to fulfill. Between the horrors of occupation and unnerving news, everyone came together to fight for the future of Ukraine.
The news about the potential Russian invasion started coming in as early as December 2021. Despite the elusive nature of the potential full-scale war, many companies developed emergency plans that would support partial or full business stability. Kyrrex was no different in this regard. The company's management developed a relocation plan for its team to Chernivtsi, a city located in the Western region of Ukraine. The Kyrrex team remained online to support each other and joined the volunteer initiatives immediately after getting to safety and rebuilding the workflow.
It is important to note that the location of Kyrrex's headquarters is Malta, which is why the majority of the company's team was safe in EU territory. The Ukrainian R&D office moved to the Western regions of Ukraine. Some team members decided to remain in Kyiv. The safety of these team members remains amongst the company's priorities today.
The company continued growing and expanding, despite the ongoing war. On the one hand, the company cannot let down its customers across the globe. On the other hand, the company continues its activities to support the Ukrainian economy.
Since the majority of the company's users have not changed drastically since the beginning of the war, Kyrrex has not experienced a decline in trade. In fact, the monthly trade volume grew to the equivalent of $500,000,000. The company continued reporting the highest trade volume in Germany, Spain, and Italy, which were the most active markets before the invasion as well.
The KRRX token and stablecoins have seen an increase in demand as a response to economic volatility. The total volume of deposits of cryptocurrencies to Kyrrex accounts is almost three times the volume of withdrawals. Statistics also show that the volume of transactions in trading, exchange, and other operations with cryptocurrency is increasing.
The KRRX token became popular because of its interactive ability with the internal ecosystem of Kyrrex and high deposit rates peaking at 14.5% annually. Similarly, BTC, ETH, USDT, TRX, and XPR continued demonstrating higher levels of activity. Over the two past months, Kyrrex has seen an increase in the first deposit value. It signals that users from different parts of the world have begun to trust cryptocurrency more as a transparent and safe financial instrument.
The support of the international crypto community became invaluable for the ongoing fight of Ukraine for liberty. Even before the war, at least $8.0 billion worth of crypto assets were entering and exiting the country's markets. The community raised at least $65 million in support of the Ukrainian armed forces, refugees, and displaced individuals in the first month of the war. The support included direct donations, charity sales of crypto assets, the establishment of foundations, and limitations imposed on accounts that could help Russia avoid sanctions.
Kyrrex donated over $100,000 since the beginning of the war and set up the Kyrrex Charitable Foundation aimed at the support of the armed forces and people fleeing the war zones. The company was amongst many that answered the call for help and did everything in its power to maintain growth and development. The continued support of the crypto community will matter in the months to come.
The fight of the Ukrainian people continues as the defeat of hate, darkness, and violence will mean victory for the entire world.
Viktor Kochetov is the CEO and founder at the global financial ecosystem and crypto exchange Kyrrex. Kyrrex is a crypto-fiat ecosystem that offers secure instruments for users who work with digital assets daily. Today, its main product is Kyrrex Crypto Exchange, where various cryptocurrency transactions are performed. The Kyrrex-fiat ecosystem is now based in Malta, and operates worldwide.
Got something to say about war or anything else? Write to us or join the discussion in our Telegram channel. You can also catch us on Tik Tok, Facebook, or Twitter.
Join our Telegram Group and get trading signals, a free trading course and daily communication with crypto fans!
Join Our Telegram
Stay tuned with daily newsletters that make reading the news simple and enjoyable
Make your first deposit and trade now to earn up to $3,000 in rewards!
UUEX airdrop: Sign up to get 50 USDT, you can Withdraw to Wallet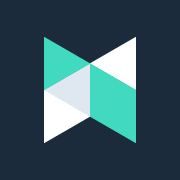 Poloniex.com – Earn up to 30% staking rewards anytime with our mobile app