Industry: BlockChain
Top 5 NFT Trends Of 2022
Alberquerque, New Mexico (PRUnderground) June 13th, 2022
NFTs took the world by storm in 2021, ushering in a digital revolution and becoming one of the fastest growing assets. The blockchain sector has created new ways for individuals and businesses to deploy NFTs in various operations while enhancing transparency and optimizing returns.
In recent times, NFTs have become a trending topic among crypto enthusiasts while those new to the technology question why NFTs have gained such traction. To the average person who isn't caught up with the trend, NFT's are probably some "video game type unreal metaverse thing". To that person, the idea of NFTs as a high yielding investment strategy isn't apparent yet.
Within the NFT sector, significant developments towards shaping NFTs as premium investment products are ongoing, with contributions as diverse as the sector's participants; from creators and artists selling their artwork to curated stores. Even with the innovation in the sector, most product launches have been largely similar, with slightly few deviations such as NFT subscription services, profit sharing NFTs, and stores like Officeartizio.
The Officeartizio store is an NFT studio that recently launched Office Art NFT collection, ushering in a new trend in the NFT marketplace, with collectible novelty investments.
So, you may ask 'What is the future of the NFT asset class, and what do current trends say about the future applications of NFT technology?' 'Will the large returns seen on current transactions across all marketplaces continue indefinitely?'
Here are the top 5 NFT trends that have kept the unique collectibles on the rise…
NFT Personalities: As people begin to look beyond the hype and desire to make a quick buck from the rapidly growing industry, more NFT use cases emerge every day. Personality NFTs, which allow people to mint their very personalities onto the blockchain, is one of the few that have received widespread attention in recent times.
NFTs-Royalties Exchange: Currently, content creators such as short videos, reviews, music, and tutorials can submit content in exchange for NFTs. Rights can be programmed into contracts so that the use of the contributor's content in advertising could yield future profits.
Tokenization and Gaming: Another fast-growing trend powered by NFT technology is gaming, comprising the play-to-earn (P2E) model, in-game assets, and rewards. This growing trend has been popularized by Web3 gaming platforms such as 'Axie Infinity' and 'Aavegotchi,' both of which provide new virtual economies based on the P2E gaming model.
Increase in NFT Collateralization: Like most cryptocurrencies, NFTs are now deployed as collateral on DeFi lending protocols. So, users can issue their valuable NFT items as collateral when taking out loans on supported crypto marketplaces and exchanges.
NFT Passes: Latest developments in the tech space have seen a surge in virtual events that require NFT passes. Event organizers are shifting from the traditional method of issuing barcoded tickets in favor of issuing the more convenient and easily verifiable NFT passes.
Closing Thoughts
NFTs are steadily going mainstream and will eventually become a part of our day-to-day living. Not only are NFTs a fantastic business opportunity, but they are also a new way for people to have fun while earning money. That's why NFTs continue to thrive towards the future.
Posted on 5:51 pm
Posted on 4:28 pm
READ MORE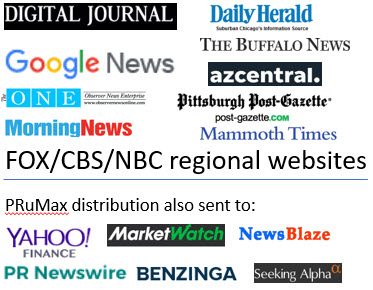 ©2022 PR Underground
Use the Live Connection to Speak with a PR Underground Rep Today!