Entain is one of the most reputable gambling enterprises on the planet. And a lot of its success is based on the group's ability to innovate and keep up with the very latest trends. More recently, Entain has explored technology such as the blockchain and the metaverse, and they've since advanced further by launching a social responsibility-themed NFT auction.
Entain, who owns leading gaming brands, including world-renowned PartyCasino, also has multiple charitable arms, one of which is the Entain Foundation US. It's the Entain Foundation US that is involved in organizing and hosting the auction called 'Superheroes of Responsible Gaming' and Charles Oakley, a former NBA player, and current Entain partner, who is the face of it.
Responsible gambling is something of huge importance to Entain, and the NFT auction has been arranged to promote and drive home the message. As you will expect, it's not Entain who will profit from the sale of the NFTs. Instead, all proceeds raised will go to the Charles Oakley Foundation. And the reason that it's an NFT auction is that the target of the responsible gambling message this time is 'tech-savvy audiences.'
Speaking about the NFT auction, Martyn Lycka, who also appears himself as one of the superheroes and is Entain's Senior Vice President For North American Regulatory Affairs and Responsible Gambling, said, "These NFTs are a creative and fun way to promote the solemn message of responsible gambling to all audiences.
Follow us for the latest crypto news!
He went on to add that the range of NFTs had been created "using methods, tools, and programming that are attuned to today's technology and communications." Again, this shows that Entain is very much in touch with the way of the modern world and is using their connection in a good way to reach the newer audiences who are now accessing their brands and services more regularly now than ever before via multiple means.
No spam, no lies, only insights. You can unsubscribe at any time.
Others involved in the development of the range of NFTs include Enlighting Media, which designed the artwork, and Wager Score. The latter is a company that, in real-time, will provide affordability information in its role as a player protection service. Bo Grey, who founded Wager Score, also appears as one of the NFTs, alongside Entain's Lycka, Brianne Doura-Schawohl, who is an internationally recognized responsible gaming consultant, and Bill Pascrell III, Esq, who is a partner at Princeton Public Affairs Group.
This new range of NFTs follows up from the first release, which centered around disordered gambling. Oakley, who is working with Entain, was pleased with the decision to launch a second round of NFTs and said, "My post-NBA work is focused on preventing problems among underserved groups. This is one way to reach people where they are, using tools that they use, to provide a positive message about responsible gambling." It's also thought there could be another range released in the future to continue the message about responsible gambling.
John Kiguru is an astute writer with a great love for cryptocurrency and its underlining technology. All day he is exploring new digital innovations to bring his audience the latest developments.
Comments are closed.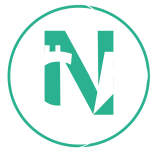 Crypto News Flash is your number one source for the latest news and information from the world of cryptocurrencies.
About us
Contact us
Legals
Data protection policy
*= Affiliate-Link
Risk warning and disclaimer: The contents of this website are intended solely for the entertainment and information of readers and do not provide investment advice or a recommendation within the context of the Securities Trading Act. The content of this website solely reflects the subjective and personal opinion of the authors. Readers are requested to form their own opinions on the contents of this website and to seek professional and independent advice before making concrete investment decisions. The information found on this site does not contain any information or messages, but is intended solely for information and personal use. None of the information shown constitutes an offer to buy or sell futures contracts, securities, options, CFDs, other derivatives or cryptocurrencies. Any opinions provided, including e-mails, live chat, SMS or other forms of communication across social media networks do not constitute a suitable basis for an investment decision. You alone bear the risk for your investment decisions. Read more!