Recently, the XRP Ledger achieved a new milestone in terms of the total number of NFT sales on the platform. As per data provided by XRPL-based modular ecosystem – onXRP – one of the NFT collections "XRPL Punks" sold items for 108,900 XRP, which is equivalent and worth $44,000.
The official Twitter account of onXRP noted that the sale was a result of an open auction by Xpunk #8811. The platform didn't reveal the name of the buyer but stated that this person is well-known within the XRPL Punks community.
The #XRPL has a new record! An @XRPLPUNKS NFT just got sold for 108900 $XRP (44000 USD).
This is just the beginning for #NFTonXRP.
— onXRP.com (@onXRPdotcom) November 25, 2022
The XRPL Punks collections also dubbed Xpunks was created as a homage to the already legendary non-fungible CryptoPunks collectibles. It is also one of the hottest NFT collections on the XRP Ledger.
After the application of the much-awaited XLS-20 amendment to the XRP Ledger this fall, Xpunks have traded a total of 1.78 million XRPs so far.
Another most-popular collection on the XRP ledger is a reference to the legendary NFT collection, the Bored Ape Yacht Club. Dubbed as the Bored Ape XRP Club, it ranks second after Xpunks, with a turnover of 866,533 XRP.
Follow us for the latest crypto news!
 Ripple is playing in the NFT space and has launched a $250 million Creator's Fund to bring big NFT projects to the XRP Ledger. Earlier this month, Ripple partnered with Ethereal Labs to bolster the Web3 ecosystem by bringing NFTs and crypto assets to the masses via the XRP Ledger, custom partnerships, and collaborations.
The goal behind this partnership is to boost Ripple's NFT strategy and thus bring NFTs to a larger audience.
While Ripple continues to lock horns with the U.S. SEC over the securities battle for XRP, the company has continued to work on other aspects of its ecosystem. However, this ongoing legal battle with the SEC could be playing a spoilsport for Ripple as of now.
As we know, Ripple has been pitching its XRP solutions to banks for instant cross-border settlements worldwide. Banking giant JPMorgan which is actively working on blockchain solutions, however, chose MATIC and AAVE to settle USD to JPY forex transactions.
Upon this development, crypto influencer Lark Davis questioned the value proposition for XRP. CryptoLaw founder John Deaton responded to it stating that the fact the XRP continues to be in the top ten digital assets despite all odds speaks about its success. He also lashed out at Davis for undermining XRP just because JPMorgan chose other digital assets.
In another win, Australia's biggest financial conglomerate CommBank, said that they would be using Ripple's XRP Standard for cross-border payments. 
Bhushan is a FinTech enthusiast and holds a good flair for understanding financial markets. His interest in economics and finance draw his attention towards the new emerging Blockchain Technology and Cryptocurrency markets. He is continuously in a learning process and keeps himself motivated by sharing his acquired knowledge. In his free time, he reads thriller fictions novels and sometimes explores his culinary skills.
Comments are closed.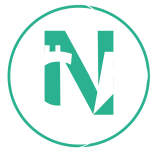 Crypto News Flash is your number one source for the latest news and information from the world of cryptocurrencies.
About us
Contact us
Legals
Data protection policy
*= Affiliate-Link
Risk warning and disclaimer: The contents of this website are intended solely for the entertainment and information of readers and do not provide investment advice or a recommendation within the context of the Securities Trading Act. The content of this website solely reflects the subjective and personal opinion of the authors. Readers are requested to form their own opinions on the contents of this website and to seek professional and independent advice before making concrete investment decisions. The information found on this site does not contain any information or messages, but is intended solely for information and personal use. None of the information shown constitutes an offer to buy or sell futures contracts, securities, options, CFDs, other derivatives or cryptocurrencies. Any opinions provided, including e-mails, live chat, SMS or other forms of communication across social media networks do not constitute a suitable basis for an investment decision. You alone bear the risk for your investment decisions. Read more!