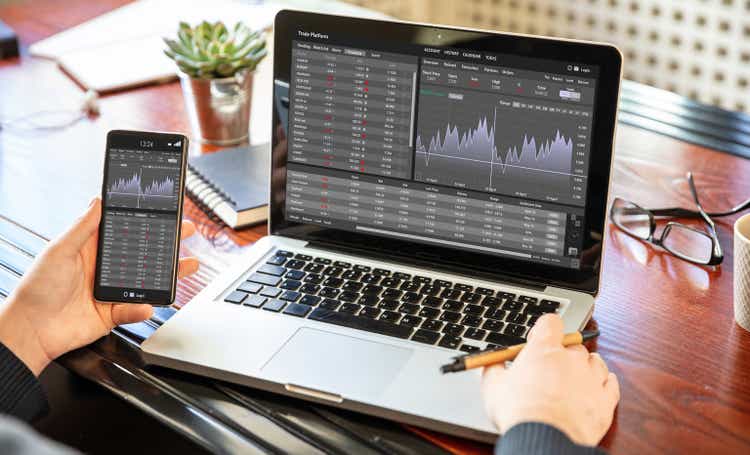 Rawf8/iStock via Getty Images
Update 4:57 p.m. ET: Updates to say Binance has explained what caused the three hour-long pause of bitcoin (BTC-USD) withdrawals.
Update 11:44 a.m. ET: Updates to say Binance has resumed withdrawals on the bitcoin (BTC-USD) network.
Update 8:34 a.m. ET: Updates to say CEO extends his initial estimate of withdrawal pause.
Binance, the world's largest cryptocurrency exchange by daily trading volume, has briefly halted bitcoin (BTC-USD) withdrawals, CEO Changpeng Zhao wrote in a Twitter post Monday.
"Temporary pause of $BTC withdrawals on #Binance due to a stuck transaction causing a backlog. Should be fixed in ~30 minutes. Will update," CZ noted.
The halt comes as cryptocurrencies face intense selling pressure in the face of surging consumer price inflation and an increasingly hawkish Fed.
In a follow-up Tweet, CZ said the pause on bitcoin (BTC-USD) withdrawals is "only impacting the Bitcoin network. You can still withdraw Bitcoin on other networks like BEP-20. Likely this is going to take a bit longer to fix than my initial estimate. More updates soon," he added.
As of shortly before 12:00 p.m. ET, Binance said it has resumed withdrawals on the bitcoin (BTC-USD) network, though it's "still working to process the pending Bitcoin network withdrawals, and this is estimated to be completed in the next couple of hours," the company said in a release. Any pending bitcoin network withdrawals will be turned down, so "users will need to resubmit their withdrawal requests."
Around four hours later, Binance said it was repairing small hardware failures. Specifically, it was "repairing several minor hardware failures on wallet consolidation nodes earlier today, which caused the earlier transactions that were pending to be broadcast to the network after the nodes were repaired," according to another Twitter thread, adding that "these pending consolidation transactions had a low gas fee, which resulted in the later withdrawal transactions – which were pointing to the pending consolidation UTXO [unspent transaction output] – getting stuck and not able to be processed successfully."
To fix those disruptions, Binance "had to change the logic to only take successful UTXO from consolidation transactions or successful withdrawal transactions. This fix will also prevent the same issue from happening again."
Major cryptos: bitcoin (BTC-USD -15.0%) is cratering to $23.2K in afternoon trading, ethereum (ETH-USD -15.7%) is nosediving to $1.24K and binance coin (BNB-USD -13.1%) is dipping to $227. In turn, the global crypto market cap tanked below $1T for the first time since January 2021.
Earlier, crypto lending platform Celsius paused withdrawals.