© 2014 – 2022 COINSPEAKER MEDIA LTD. ALL RIGHTS RESERVED.
Place/Date: – May 27th, 2022 at 1:26 pm UTC · 3 min read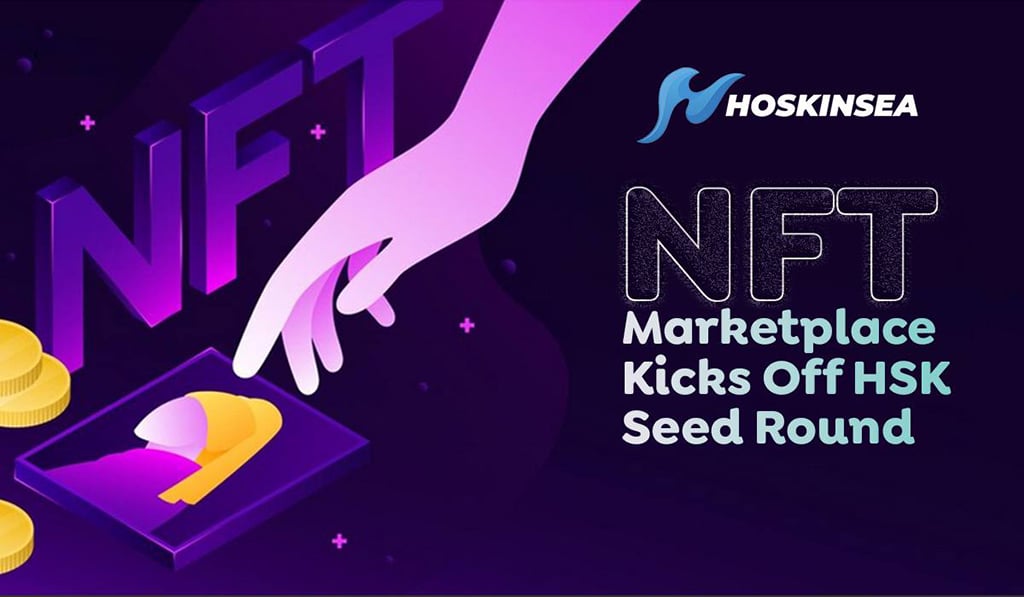 Hoskinsea is a cross-chain NFT marketplace begins HSK seed round to early investors. The project lead developer and co-founder Mr. Mark stated that the team is excited to finally announce the launch of HSK Token seed sale:
"We are very grateful for the amount of support and enthusiasm we have received from our community and beyond, We are confident that our seed sale will garner high interest based off of our extremely successful private funding round".
There will be a total of 15,000,000 $HSK available for the Seed sale through our own platform alone. Seed sale takes place on a FCFS (First-Come, First-Served) basis until 100% of the seed sale allocation is sold out. The sooner you buy, the lower the price.
Visit HSK token sale page and purchase HSK token at a minimum price of 300 ADA.
Hoskinsea is excited to announce that the virtual world we've chosen is Pavia. Given that Pavia is perhaps the most well-known and respected metaverse in the Cardano ecosystem it seemed the logical choice for our very first Hoskinsea HQ. Hoskinsea launched on the first of March as the biggest decentralized BFT marketplace on the cardano network.
Pavia came to life in 2021 and quickly captured the hearts and minds of many within the Cardano ecosystem. Just a few weeks ago on 10th February they also won the Best Virtual World Award at the annual NFT Awards, hosted in Decentraland. Beating competitors from rival blockchains demonstrates just how far the Pavia team has come in such a short space of time.
We have budgeted a total of 100 plots of land of which we have already acquired one within Pavia that we'll be developing into our virtual HQ. According to Hoskinsea team:
"Our virtual HQ will be a place for visitors of this metaverse to come and interact with Hoskinsea ecosystem like never before. One can explore the metaverse and stay plugged in while they discuss the finances of making an investment in such a place. Visitors will be able to explore the benefits of our platform in an immersive and interesting way."
Hoskinsea is the largest NFT and crypto Collectibles marketplace building on Cardano network. At Hoskinsea, we're excited about a brand new type of digital good called a non-fungible token, or NFT. NFTs have exciting new properties: they're unique, provably scarce, tradeable, and usable across multiple applications. Just like physical goods, you can do whatever you want with them! You could throw them in the trash, gift them to a friend across the world, or go sell them on an open marketplace. But unlike physical goods, they're armed with all the programmability of digital goods.
Hoskinsea is building tools that allow consumers to trade their items freely, creators to launch new digital works, and developers to build rich, integrated marketplaces for their digital items. We're proud to be the largest marketplace for Cardano NFTs.
Hoskinsea Media Outlets: Twitter, Telegram news, Telegram group, Medium.
May 28th, 2022
May 28th, 2022
May 28th, 2022
Copyright © 2014 – 2022 Coinspeaker Ltd. All rights reserved.
Reproduction in whole or in part in any form or medium without express written permission of Coinspeaker Ltd. is prohibited.